Advertisements
The Motorola made Nexus 6 is compatible with all the major carriers in United States but it looks like that AT&T Nexus 6 will be a special device bearing the AT&T logo on the back.
Yes, the AT&T branded Nexus 6 will be sold directly at the launch and we came to know about this exclusive AT&T phone as the carrier has put up a pre-order page on its website. This isn't the first that any Nexus phone includes carrier branding as Verizon Galaxy Nexus was the first one.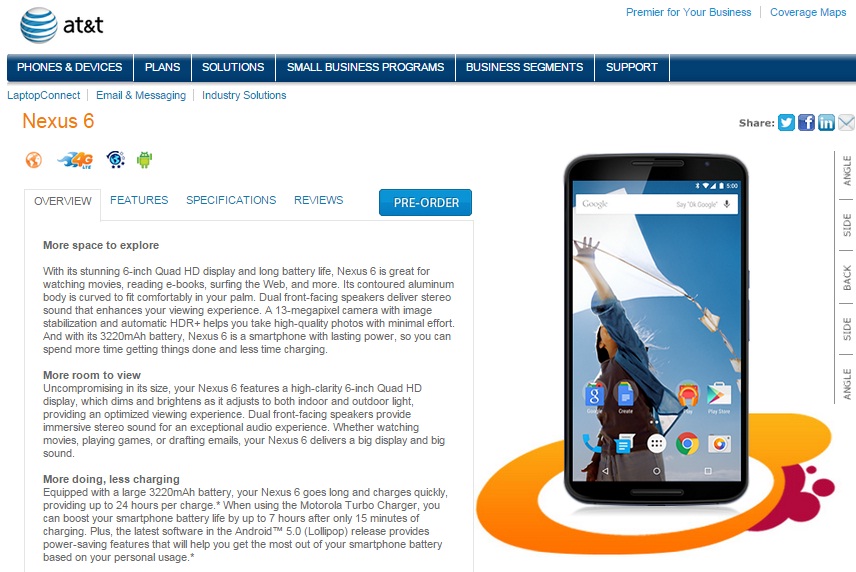 So if you are willing to buy AT&T branded Nexus 6, then visit the link page below and click on Pre-order, fill up your details and you are ready to go.
Via: AT&T
Advertisements